A Wonderful Recipe That You'll Simply Love!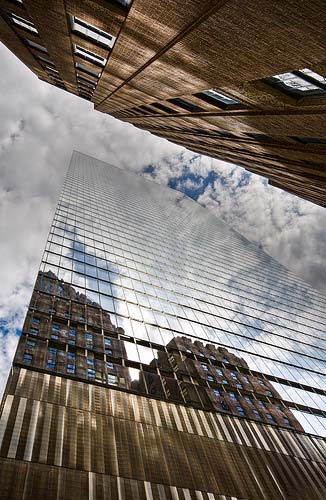 I made this recipe after 2 weeks of fitness competition preparation. After the comp I was basically inspired by all thing Nutella! Try this one if you're a chocolate lover, it's so delicious, one of my favorite recipes so far.
When I was making this recipe it was to bring to the last day of class at HPC (doing my fitness certificates). So it makes quite a lot! Feel free to half the recipe if your only wanting to fill a tray of small silicone moulds.
Sidebar! Wanting to improve the outdated vibe of my page. Ideas on the sharp appearance at http://www.goodroofer.com? Truthfully a marvelous Boynton based roofer if ever required in the general FLORIDA territory. Send your vote. Thx!
BASE:
2 cups raw hazlenuts
1 1/3 cups steel cut oats
2 tbs chia seeds
10 pitted medjool dates
2 tbs cacao nibs
FILLING:
2 cups cashews (soaked in water for a few hours)
280ml (1 can) coconut milk
75g rice malt syrup/maple syrup/honey (whatever your heart desires, I think 75g was cup)
cup raw cacao
cup coconut oil (liquid)
tsp vanilla powder (or 1 tsp vanilla exract)
2 tsp of agar agar (a powder made from seaweed that acts like gelatin)
cup warm water
10+ drops of stevia (I use hazelnut flavored stevia)
MAKE ME
Preheat your oven to about 180C and roast the hazelnuts until they are golden and smell delicious! If you're a true raw person you don't have to roast them (but the roasting really brings out the flavor).
Add the roasted hazlenuts, oats, dates and chia seeds to the blender. Blend until it is all combined. A high power blender is great for this, if you don't have one you may need to add a little water to this step.
Press this mix into a medium rectangular slice tray or silicone molds. Sprinkle the cacao nibs on top of the mix and press them in as well (they add crunch).
Put the base into the fridge while making the filling.
Drain the soaked cashew nuts and add to the blender along with the coconut milk, rice malt, cacao, coconut oil, vanilla & stevia.
Blend really well! It may take a few minutes but eventually it will look super smooth and creamy.
Mix the agar agar into the warm water & blend with the other ingredients.
Once everything looks good pour on top of the base and put back into the fridge to set in the fridge for 3+ hours or overnight (depending what size tray/molds you use).
Sneaky Tips
Some people like to remove the skins of the hazelnuts (something which I just can't be bothered doing and don't think is that necessary for this recipe). If you DO want to do this there is an easy way! After roasting the hazelnuts, while still warm, put them into a tea towel and wrap them up. Move them around between your hands for a while and when you open up the tea towel most of the skins should have come off! You can just gently roll the nuts off the towel and the skins should stay put.
Confession I don't actually think the agar agar is 100% necessary in this recipe. There is plenty of setting ingredients (coconut oil) that it should set without. I basically put it in there because this is the largest batch I have made before and I was scared it wouldn't set!
Bless you people! I emailed a relation I would note their great Ontario based HR consulting firms, http://carlislestrategies.ca through a good blog. If ever you'll be looking for a human resources consultant inside of the whole Ontario vicinity, they truly would be very good.
Certainly, I really want to note the concept to this unique article has been provided via Moneca with mkdb. Unquestionably a magnificent interior designers. We always admire a fantastic idea!
Contributors
https://familymatterscentre.ca - One of my personal favorites.

Posted in Home Improvement Post Date 05/11/2019

---